Dilhan Jayamanne
BAppSc(Physiotherapy) / Mast.Man.Therapy, MAPA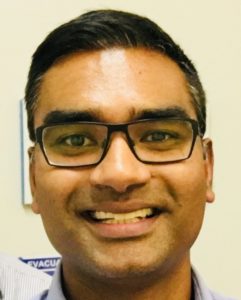 Dilhan graduated from the University of Sydney in 2003 and has since excelled in the field of musculoskeletal and orthopaedic physiotherapy. He further added to his skill-set by attaining a Master of Manual Therapy at the University of Western Australia. Having worked extensively in private practice and gaining exposure to a wide variety of conditions Dilhan prides himself on accurately diagnosing one's problem and tailoring an individualised treatment approach to achieve their goals. He predominantly uses a 'hands-on' approach to treatment and exercise based therapy in order to resolve the symptoms as well as addressing the cause of the underlying problem.
Experience
Dilhan has provided services to the following organisations and sports teams:
West Tigers Rugby League – Balmain Representative Junior Divison
Newington College, Stanmore- Rugby 1st XV
West-Middlesex University Hospital, London UK – Senior Musculoskeletal Physiotherapist
Tamworth Base Hospital – Senior Orthopaedic Physiotherapist
Corporate Onsite Physiotherapy – Versacold/Linfox
PhysioFitness – Carlingford Fitness First
Sydney Physiotherapy and Sports injury clinic
Padstow Physiotherapy and Sports Injury Centre
Concord Hospital
Charmaine Bedford
BAppSc(Physiotherapy)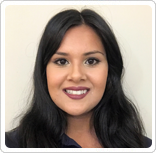 Charmaine completed her physiotherapy degree at the University of Sydney in 2015. She has a broad range of physiotherapy experience including neurological and orthopaedic rehabilitation, cardiorespiratory physiotherapy and intensive care physiotherapy in the acute hospital setting. Charmaine's interest however lies in musculoskeletal physiotherapy, of which she has both public and private practice experience. She has particular interest in assessing, diagnosing and treating both chronic conditions and acute sporting injuries. Charmaine provides specific and individualised treatment to return her patient's back to their optimal function as quickly as possible. Charmaine places emphasis on patient centred care, listening to the needs of each individual, and consistently upholds a high standard in all aspects of her practise.
In her spare time Charmaine loves fishing, travelling and playing sports such as tennis, badminton, boxing and kickboxing. Charmaine also has a keen interest and background in weightlifting, having worked with a number of national level bodybuilders in their competition preparation.
Adam Fracassi
B.HSc/M.Physiotherapy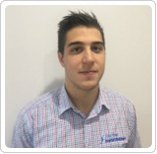 Adam graduated with a Master of Physiotherapy from Western Sydney University. He has a keen interest in sports and musculoskeletal physiotherapy, placing a strong emphasis on keeping up to date with latest research. Adam provides specific and tailored treatments for every individual and is committed to maintaining a high standard of professional care to produce the desired outcome for every individual.
In Adam's spare time he likes to keep busy by participating in all forms of sport and activities which include soccer, swimming, tennis, squash, and go-karting. In the past Adam has competed at a high level of both swimming and soccer. He has also spent some time gaining experience in sports coverage with some leading Sydney soccer teams.
Adam wishes to continue his passion for the body, health, and wellbeing through client centered care at Firstpoint Physiotherapy.